Hi there!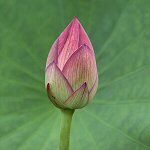 Welcome to this Wikia, and thank you for your contributions! We invite you to log in and create a user name.
Creating a user name is free and takes only a minute and it gives you greater anonymity if that is your wish. In addition, it is easier for other contributors to ask you questions and help you.
Of course, we hope you continue to make contributions, even if not logged in.
If you are new to Wikia or wikis in general, please visit the Community portal for an outline of some of the main parts of the site and links to pages that show you how to edit.
Discussion of any aspect of the site, and enquiries, can be made at the Forum or on the "discussion" page associated with each article. Please sign and date your contributions there, so that readers know "who to talk to" and whether your message is probably still of current interest.
Sypnosis
Management

Airing Date

October 10,2012-December 20,2012
Wednesday-Thursday

Total Episodes

22

Network

MBN

Genre

Drama, Comedy, Romance

Preceded by

Followed by

Journey to Happiness

Star

5 (95.33)

Starring
The story revolves around two family the Legaspi and the Cardinal who has been fighting since their hotels had been build next to each other. One day one of the Cardinal's youngest daughter Charity Cardinal (Belle Chang) who plans to employ in Legaspi Hotel in order to know their secrets and also in order to help her father's hotel get to be the best hotel of the year.
Cast
Supporting Cast
Francisco Monte Claro as Enrico Cardinal = father of Charity, Ingrid, and Jaime. He is the owner of Cardinal Hotel.
Arturo Gomez as Manuel Legaspi = father of Julian. He is also the owner of Legaspi Hotel.
Camilla del Rosario as Selena Cardinal = mother of Charity, Ingrid, and Jaime, she is the vice president of Cardinal Hotel
Yolanda Montenegro as Mayumi Legaspi = mother of Julian.
Hilda Samonte as Aling Berta = one of the workers in Legaspi Hotel and will be Charity's trainer.
Sharmaine Johnson as Ingrid Cardinal = elder sister of Charity, she will help Charity on every hardship that she goes on.
Brando Marquez as Jaime Cardinal = elder brother of Charity and Ingrid, he works in Cardinal Hotel as a manager.
Denise Zamora as Trixie Mendoza = Julian's ex-girlfriend, who will be one of the people who will make Charity's life in Legaspi's Hotel a living hell.

Sasha Hendric

as Javier Legaspi = elder brother of Julian, Jake, and Anica. He is very hot headed that's why he is always spotted fighting with someone else.
Zach Gibson as Jake Legaspi = younger brother of Julian, Javier, and elder brother of Anica. He is very arrogant and always acting cool.
Raja Lee as Anica Legaspi = youngest of the 4 siblings. She is very shy, quiet, and cool headed pretty much like Julian.
Angelo Santos as Michael San Pedro = one of the workers in Legaspi Hotel.
Nancy Wan as Lily Perez = one of the workers in Legaspi Hotel.
Guest Cast
Sarah Walter as Mia = one of the VIP costumers of Legaspi Hotel.
Erick Isidro as Joey = Mia's boyfriend and also one of the VIP costumers of Legaspi Hotel.
Awards
1st I Heart Drama Awards
2013
Best Drama Series = Nominated
Best Couple in a Drama Series = TJ Angeles & Belle Chang = Nominated
1st Drama Star Awards
2013
Best New Actress = Aya Dominguez = Nominated